Site Launched

on 01.06.2014

Marcin Palicki

PROUD OWNER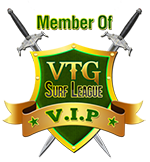 Eastern Time
- ANT SURF -
Server Time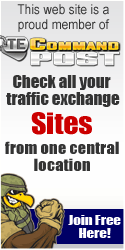 | | | |
| --- | --- | --- |
| | Hey Surfer! | |
Welcome to ANT SURF Traffic Exchange
Where Hard Working Ants Meet Humans For The First Time!

So You Liked The Picture. Now You Are Probably Wondering If Ant Surf
Is Just Like Many Other TE's That You See Launched Every Day...
The Answer IS:

NO! ANT Understands The Importance Of Being
ORIGINAL!


The Next Question Coming To Your Mind Now Is If You Will Like This Site,
Will It Meet Your High Expectations, Will You Ever Feel Welcomed Here?

Absolutely! You Will FEEL At Home, With Friends Around You!

ANT Understands People And The Importance Of Your Satisfaction!
OK, Great - You Say To Yourself - But You Still Have A Very Important,
Almost A Killer Question To Ask: What Makes ANT Special?


ANT Eats, Drinks, Sleeps And Works! ANT means BUSINESS!


ANT Will Never Stop Until Good Job Is Done!

By Now You already Know There May Be Something Different About ANT.
Follow Your Gut Feeling - You Are Not Often Wrong About These Things.
Ant Surf is a manual Traffic Exchange and affiliate platform. We are home to Monthly Extravaganza Competition with great prizes to be won (including advertising credits and FREE upgrades). Weekly and monthly Promoter, Clicker and Referrer events are always very popular with our advertisers. Our weekly cross promos with the best Traffic Exchanges always attract many surfers. We also have Face an Opponent feature, Surfer Rewards, VTG game with credit and cash prizes, team surf, friendly people in Ant chat and so much more! Join us now and have fun with little Ant! Real human traffic to your website or affiliate link, good Click-Through and Conversion Rates are priority for Ant Surf! You will socialise and build relationships not only on personal but also on business level. HAVE FUN!
Ant Surf is AMAZING: You will see it when you first enter our members area.
Ant Surf is NON-STOP: Site Activity is ANT's priority! Check our visits stats!
Ant Surf is Targeted: You only get live, real people, real-time targeted traffic.




Ant Surf is FREE, INNOVATIVE and simply HARD TO MISS.

Join Us now - You will never regret your decision!



Highly recommended by:

Marcin Palicki
Powered by LFMTE (Highly Recommended by Marcin Palicki)